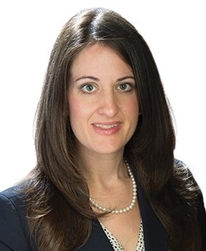 EDUCATION
University of Miami, School of Law, J.D. and LL.M. in Taxation
Endicott College, B.S. in Communications
ADMISSIONS
Florida
CONTACT INFORMATION

V-Card
Megan is a partner of the firm and the head of the firm's Miami office.

With over 11 years of legal experience, Megan focuses her practice on designing tax-efficient structures for international, high-net-worth families. She assists them with their inbound and outbound investment planning, tax compliance matters, international trust and estate planning, and pre-immigration tax planning.

Megan specializes in cross-border matters related to tax, trusts, pre-immigration planning, and multi-jurisdictional business and corporate matters. She has significant experience with the Foreign Account Tax Compliance Act (FATCA) and has lectured on FATCA compliance issues to bankers at several large international banks with offices in Miami and throughout Latin America.

After graduating from the University of Miami, and being admitted to the Florida Bar, while working as an associate, Megan traveled throughout Latin America developing business and forming important business relationships. It is during that time that Megan founded BLITA International, a global association of tax attorneys, accountants, and consultants. She served as the president of BLITA International from 2012 – 2016.

Megan is a member of the Tax Section of the Florida Bar, the Greater Miami Tax Institute, and the London-based Society for Trusts and Estates Practitioners (STEP).

Languages: English, Spanish, and Portuguese.